"It's not about ideas. It's about making ideas happen." - Scott Belsky.
Thinking inside the box is simply a matter of understanding the limitations before moving beyond them. It's critical to set the basics straight to master something and go beyond it. It diverts our attention to the fact that creativity is a combination of both novelty and utility. It isn't possible to find creative and innovative solutions without grasping the reality of the whole situation. Before we start thinking outside the box, we need to know where a box ends and where its boundaries lie.
Often people don't realize that they are probably treating the box as a problem itself. The "boxes" aren't problems, but they can surely create problems if we don't understand them properly. Thus, we first need to understand what our "box" holds, its capacity, its uniqueness, and of course, where does it end? Understanding our boxes can provide valuable insights into the benchmarks that we need to surpass. It isn't wrong to think outside the box, but it doesn't solve the exact nature of a problem. However, if we think inside the box initially, it may eliminate the need to think outside it.
Think Inside the Box to Identify Business Problems
The box we are referring to here is the raw description of the goals, objectives, and ideas through which a business takes shape. Of course, changing the goals and ideals of a company is essential after a certain point in time. However, before we attempt to change them, we need to be in sync with the ones we have left behind. Therefore, we can safely say that understanding what lies inside the box is the better way to think outside it.
While identifying solutions to the problems of a business, complete freedom can sometimes put off the thinking process. So, there should be some restrictions to approach a problem. Thinking inside the box leads you to think about questions like "What limitations do we have?". Only when we know what constrains us, can we come up with an appropriate solution. Constraints define the parameters for coming up with a revolutionary solution. Hence, acknowledging them can make an organization understand the resources, structure and objectives.
Therefore, asking the right questions is highly significant while identifying problems. Of course, there would arise many questions that have been already explored before by others. However, they might land you on different possibilities too. Thinking inside the box provides leverage to the creativity needed to meet the needs of the box. Thus, it is extremely helpful in narrowing down the question to a specific problem. It simply means choosing possible questions with the approaches that differ from the approaches already taken in the past. And these new questions become capable of creating their distinct boxes.
"In 2020, the world is going to be more digital and data-driven. One should not change the strategies to follow the technologies, but the technologies should be changed to align with the business strategies. Companies should rely on data rather than instincts."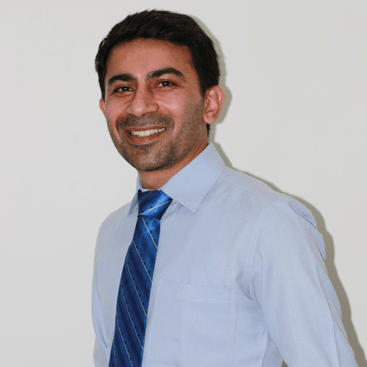 Ashwin Vairu
Executive Director, Marketing
Involving Everyone From the Organization for Providing Solutions
Organizations have their own team structures, but they don't necessarily need complex ways to solve a problem. It means developing an atmosphere where there is an involvement of each employee right from the bottom line to the top ones. Amidst all of the problem-solving processes, managers aren't left with enough time to work with their teams. Harvard Business Review reveals that organizations spend about 40% of the time in writing reports, and the remaining time goes away in meetings. Such practices leave them less engaged than their managers, often leading up to dissatisfaction, low productivity, and disappointments.
The two main factors that drive the intelligence and skills of the people in the most productive way possible are – Authority and Motivation.
Authority signifies empowering the people to provide the required information needed to grasp the root cause of problems and assigning the right people for making better decisions. Every person faces a different set of challenges to accomplish their goals, has various constraints and resources. Shared understanding is a critical part of an organization that can only be learned through interacting and observing.
Motivation implies putting people's abilities for application and cooperation, allowing them to assess the outcomes of their actions as adequately as possible. Encouragement leads to the expansion of available power and an increase in reciprocity. Businesses can follow such practices to take initiatives and help them move out of their corners. It all boils down to instilling a sense of trust in everyone with the responsibilities that might fall out of their designated positions. It would make them feel confident in putting their inputs forward where they might turn out to be useful.
Involving Third Parties
Often organizations look for the external sources of expertise and resources to assess the business problems adequately. It gets essential for businesses to take help from third-parties so that they can better identify a potential problem. Third-parties can help in increasing efficiency as they have expertise in judging customer requirements. Businesses can often ignore some of the minor issues that third-parties can help in monitoring and pointing out where they might be wrong, if they are. They can assist a business in anticipating the next moves and draft a suitable strategy.
Taking help from third-parties in either confirming they have identified the right problem or finding the problem itself, can provide clarity of long-term goals too. Sometimes, the identified problem might compromise long-term goals for achieving short-term ones. Their expertise can help in identifying and prioritizing potential risks to manage the project better. Afterward, it becomes easier to assign the right people to encounter such risks. Lastly, proper risk management and issue handling can help in developing a robust framework without compromising the needs of the team.
Deciding Which Solution to Choose
Innovation in technology has proved to be a great contributor to attaining user satisfaction. However, its effect differs from business to business depending upon the time, extent, and type of involvement from different users. Receiving new technological advancements highly depends on the marketing perspective of an organization. Many organizations fail to articulate their problems concisely, affecting their strategies. Hence, it's crucial to engage the organization in a conversation regarding the resources required for the solution.
Managers in every department can work integratively as they are more in touch with stakeholders. They can bring in the required information and cooperation between the teams to deliver maximum value. Organizations can provide them more authority by increasing their responsibilities and allowing them to give their opinion on pressing issues. However, raising their duties doesn't mean allocating more resources. Providing limited resources can prove beneficial in increasing the impact of an individual over another. They would become more cooperative and dependent on each other, resulting in effective communication.
Case Study of a Top Manufacturing Company
One of the oldest and amongst the top 10 textile manufacturing companies in Gujarat, India, was unable to identify the exact problem in their business. The company boasts of having two manufacturing plants with almost 300+ employees working towards its success. It churns out a turnover of billions every year.
Problems Faced
The company was suffering from some of the major problems: improving efficiency at their plants, using multiple software to analyze the results, no proper tools for tracking processes, getting wrong readings. It eventually affected their production and shipping processes as the company lacked an integrated management tool. The company also lacked analytics-driven insights that were hindering supply chain processes. It, in turn, resulted in getting incorrect readings on raw material and storage.
Hence, there wasn't a proper communication channel between stakeholders and customers about the happenings in the company. They were also facing difficulties in automating processes, robotics, cloud computing, and the Industrial Internet of Things (IIoT). Moreover, they were also dealing with the issues related to managing change in orders, shortened schedules, and timelines.
Since its a manufacturing company, there has to be a proper system of tracking all the processes. The company required integrated software management that is capable of maintaining costs, current equipment, along with the protection against frauds and threats. They needed a consulting firm that is capable of providing cutting-edge technologies and the 4th Industrial Revolution (4IR) services.
Solution Provided
9series came up with an integrated software solution that can solve all the problems the company was facing. Such a software merged all the essential processes right from Human Resource Management, Production, Storage, Raw Material, Supply Chains, Supervision, Inventory Tracking, Forecasting, and Testing. A combination of next-gen and 4IR services created a systematic approach to generate data and data-related services through IoT.
Such a solution not only solved their current problems but also gave them the scope to create new services, streamline aftermarket processes, and timely updates on repairs. Most of all, it provided them an amalgamated software where they could track all the processes, get accurate readings, and protection from many scientific frauds.
Benefits Derived from the Solution
The company saw considerable improvement in its efficiency, production quality, reduction of costs, and energized production processes. The cloud-based tracking helped them meet the changing demands of their customers on a more timely basis. Moreover, it also assisted them in introducing new products in the market based on demand forecasting and tracking. The testing procedure helped in scrutinizing various scenarios regarding a product's movement to the supply chain. They were also able to identify the roadblocks that were obstructing the production process or interfering in it. They were also capable of providing optimal training to the employees regarding the use of new technology. Overall, they were able to improve the standards of the company's operational processes.
How Are you Planning Business Innovation for 2020?
Every process of innovation consists of many intricacies, specific reasons, and an intrinsic value behind it. It all leads to coming up with potential ways of finding solutions to the problems. Every person has a unique way of coming up with ideas, and that makes it challenging to come up with only one clear methodology for implementing innovation. However, simplifying it can create a whole new pool of ways to carry out innovation in business.
Coming years are going to bring another paradigm shift in the technological front. However, constraints to guide the thinking process can work as a guiding path towards framing innovation. Here's how you can plan your business innovation following the approach of thinking inside the box:
1. Constrain the scope, criteria, and the limitations of the ideas that are acceptable. Once the restrictions are set, it can become easier to tailor the questions and language that would fit your business goals.
2. Create an atmosphere where everyone can be open about the ideas to get original insights into the burning questions. Apart from that, it is equally critical to ensure that everyone else is fully engaged in the process.
3. Since the scenario changed to thinking inside the box, there is a broader scope for creating some ground rules. These rules can pave the path for increased creativity because people would know exactly on what grounds they have to think.
4. Create multiple brainstorming sessions instead of just one because not everyone would be open to put across their views, the very first time. Ideas build up over time as people keep speaking out their perspectives, and it can result in coming up with some great ideas.
Initially, such an approach might face some resistance. People might not be ready regarding how to think around such guidelines. However, as they would start seeing a safe and open atmosphere of a learning culture, they would be more than happy to put across their thoughts.
Contact Us